Come and join us on one of our boats leaving from the Lakka Beach Resort or other nearby locations. We will take you out to some of the best areas for fishing in West Africa with an excellent catch guaranteed every time.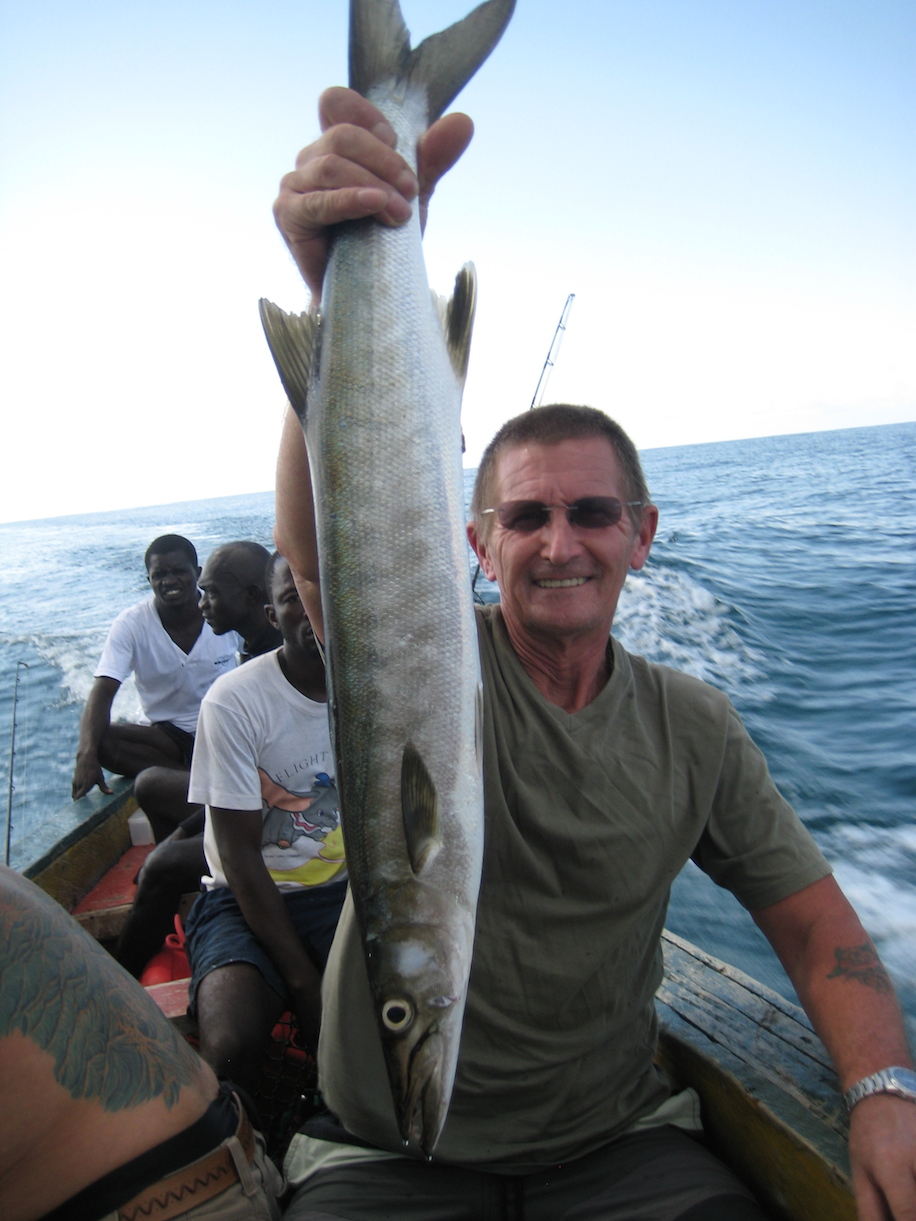 An extreme day out that ends back at the hotel resort where the chef will cook your catch for you to enjoy with your friends, the perfect way to unwind after a day out at sea.
There is a large selection of game fish, including Barracuda, Snapper & Grouper in Africa, off the shores of Lakka Beach, Sierra Leone.
Whether you are a novice who would like an introduction to the exciting sport of fishing or an experienced angler looking for a new fishing adventure, at Lakka Beach resort hotel there is a fishing experience tailored to your needs.
Just bring yourself and hire our equipment or bring your own rods and make use of our boats and experienced boat crew.
There are also plenty of spots around the island where you can cast a line into the sea, if you want to kick back and fish without leaving the hotel resort.
The best time for fishing is from October to March.
For more information or to book your exclusive holiday at the Lakka Beach resort hotel, 
call +232 80 083 933 or +232 76 058 925
  or email us lakkabeach@ymail.com