The Lakka Beach Resort Hotel, Sierra Leone, has its own restaurant and
bar which are open all day.
You can start your day with a hearty breakfast, and finish your day with fresh fish, lobster or something different from the menu of locally sourced foods.
After a day's fishing, the chef will prepare and cook your catch for you on the barbecue, to your specification whilst you kick back and enjoy the total peace and quiet of the island.
After dinner why not stay and enjoy a drink from our well stocked hotel bar – cold lager, spirits or something soft whilst you watch the sun go down on another beautiful day on Africa's best kept secret island.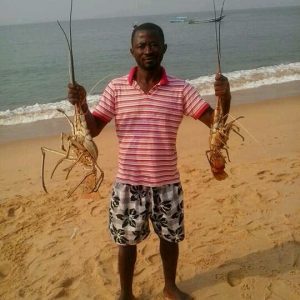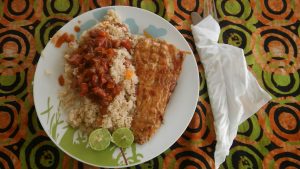 The hotel restaurant and bar are open to non-residents, so you can come and enjoy island life whether you are staying with us at the hotel or just here for the day – everyone is welcome at the Lakka Beach Resort Hotel.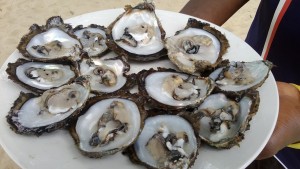 For more information or to book your exclusive holiday at the Lakka Beach resort,
call +232 80 083 933 or +232 76 058 925 or email: lakkabeach@ymail.com