Welcome to Lakka Beach Resort.
We've been busy making some improvements
and look forward to welcoming you in 2019.
There is a new bridge so you can now come and go 24/7
without getting your feet wet!
We have introduced mains electricity and there's free WiFi for guests.
The rooms, bar and kitchen have all been decorated and improved.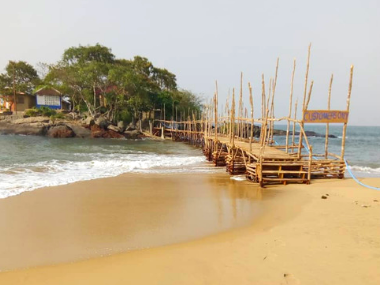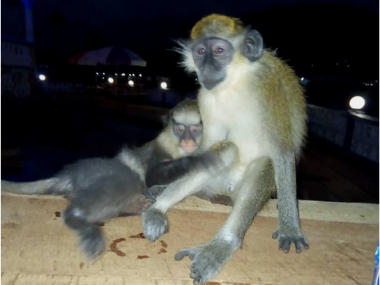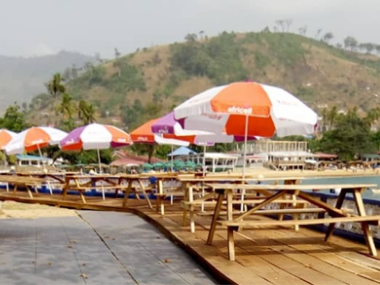 So, come and join us for a drink, have a meal or stay and wake to the sound of the waves on the rocks. Relax and enjoy the best views of the beach and become acquainted with our two newest friendly arrivals!
Lakka Beach Resort is a small island resort in Sierra Leone, Africa, set on the most beautiful Atlantic coastline. We are open all year round and look forward to welcoming you.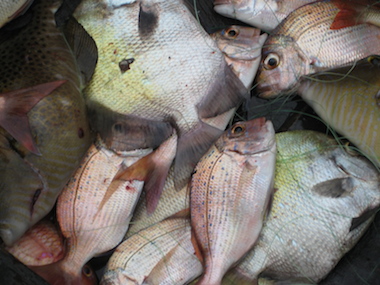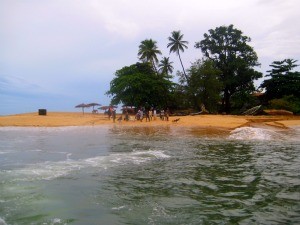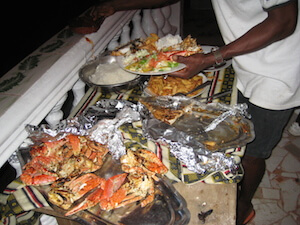 This holiday resort was developed to cater for those who wish to enjoy calm and tranquillity, for sports fishermen and for the adventurous holidaymaker. It is made up of 10 bungalow guest rooms all of which have recently been completely refurbished and have great sea and beach views.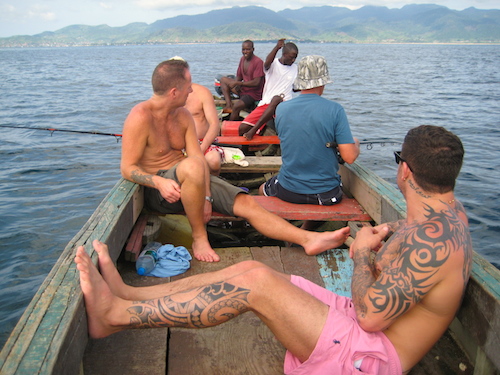 Lakka Beach is located 15 miles from Freetown and is easily accessible by road, yet it is completely free of the hustle and bustle that characterises the capital city of Sierra Leone.
Lakka Beach resort is the perfect location for a family holiday. For those whose work brings them to Sierra Leone it provides a haven to recoup from their business pressures. If you are looking for a unique experience in a stunning location, then the Island is the perfect holiday destination for you. What could be more romantic than watching the sunrise over Africa and set over the Atlantic Ocean.
If this sounds like a holiday for you, give us a call and let us know when you want to come. The beers are on ice at the Island hotel bar and restaurant ready for your arrival!